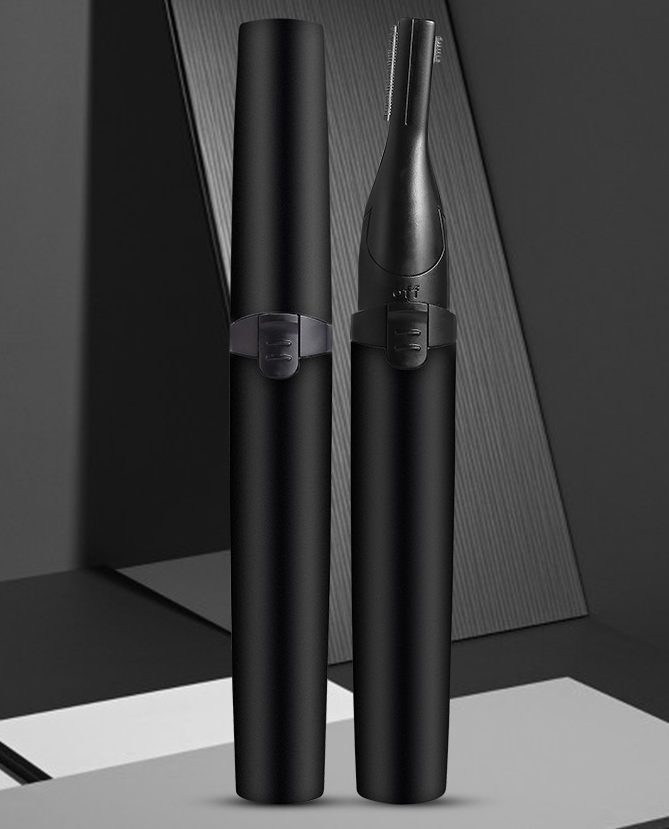 Multifunctional electric eyebrow trimmer, intelligent electric eyebrow trimmer, comfortable eyebrow trimming, child haircut, facial hair remover.
[Multi-function eyebrow trimmer] Our mini beauty instrument has excellent blades, durable anodized aluminum shell, can provide outstanding performance, power and running time, whether it is on the road or at home can get a perfect appearance.
【SAFE & EFFECTIVE&PAINLESS】Ideal for trimming ear hair, stray hairs on the eyebrows, body and facial hair or detailing beards.Gently exfoliates, leaving skin feeling soft and smooth. Sharp stainless steel precision blades deliver a perfect shave close to your skin without causing any pulls, nicks, redness or irritation. Gentle on all skin types.
【RINSEABLE STAINLESS STEEL PRECISION BLADES 】 High-quality blade is uniquely designed .Easy cleaning for long lasting performance. provides superior cutting & quiet detailing.
【GIVE THE GIFT OF QUALITY】Makes great personal gifts for the women and men in your life! Dads,Moms,husband, wife, and boyfriend, girlfriend will love this top rated precise self-care travel size trimmer for any occasion.Cordless and battery operated features allow it to be carried with easy. Anywhere, anytime.
【Buy with confidence】 Any problem please feel free to contact us.Please email us your question ,our customer service team will be ready for you anytime.(please send us the order number together when you contact us)welcome to CONTACT US! We will definitely give you a satisfactory answer within 24 hours!

Package
1XElectric eyebrow trimmer
Colour: Black