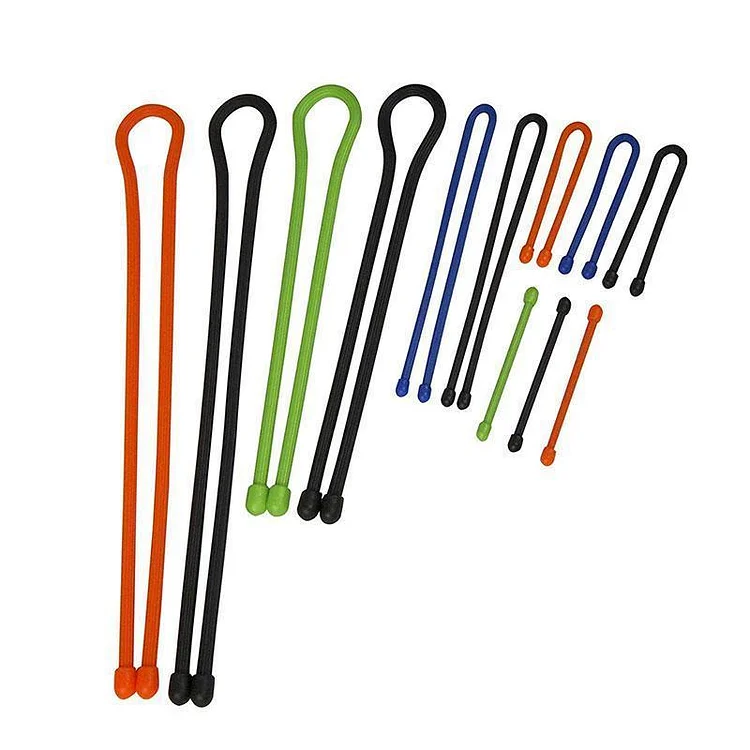 This is the way to wrap, hang, and organize nearly anything. Featuring a strong bendable wire interior that holds its shape and durable rubber exterior, Twist N Tie can be twisted, tied, and reused over and over, indoors and outdoors. They are waterproof, UV-resistant, and durable - they'll even hold up to salt water, and they have a soft rubber exterior that won't scratch, mark or ding. Whether looking for a colorful organizational wrap, a solution for messy cords and wires, a way to make DIY projects easier, or the most versatile tool for your work site, discover for yourself why so many people find Twist N Tie to be indispensable.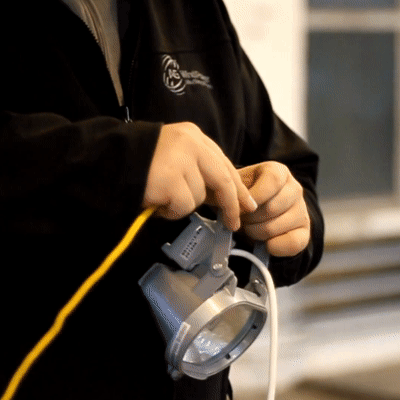 Specifications:
REUSABLE RUBBER TWIST TIES

- Flexible, reusable Gear Ties have a tough rubber exterior that provides excellent grip and a strong, bendable wire interior to hold their shape making them endlessly reusable and useful.

AVAILABLE IN A VARIETY OF COLORS + SIZES FOR ALL YOUR WRAPPING, BUNDLING, + ORGANIZING NEEDS

- The 3" size is perfect for wrapping cords and headphones, shoring up plant stems, color coding, and other small organizational tasks.

TWIST IT, TIE IT, REUSE IT

- No more need for single-use cable ties or zip ties, these Reusable Rubber Twist Ties can be used over and over again to organize cords, wrap headphones, and for endless other tasks at home, in the office, or on the job site.

DURABLE, WATERPROOF + UV RESISTANT

- Perfect for use both indoors and out. They will even hold up to salt water! WORRY-FREE GUARANTEE - all Nite Ize products are backed by our Worry-Free Guarantee.

REUSABLE RUBBER TWIST TIES

- Our Gear Ties have a soft rubber exterior that is colorful, UV resistant, and holds shape. The perfect all-around organizer for home, office, travel and more.

MULTI-PURPOSE

- Reusable, bendable ties can be used as cable ties, cord organizers, rubber twist ties for headphones, for closing produce, snack and goodie bags, shoring up plant and flower stems and more, all with a simple twist.

DURABLE AND WATERPROOF

- A strong internal wire and soft rubber exterior makes for a durable, waterproof Gear Tie that holds shape and provides excellent grip. It will even hold up to salt water!

COLORFUL CABLE TIES

- Use colorful Gear Ties as shed organizers, camping or fishing ties, or general household organizers that add a punch of color, and also help you stay organized with color-coding.

SAFE + SMART DESIGN

- Gear Ties have a soft rubber exterior that won't scratch, mark or ding. They are easily mountable to many objects. Receive two each of 3", 6", 18", and 39" ties.