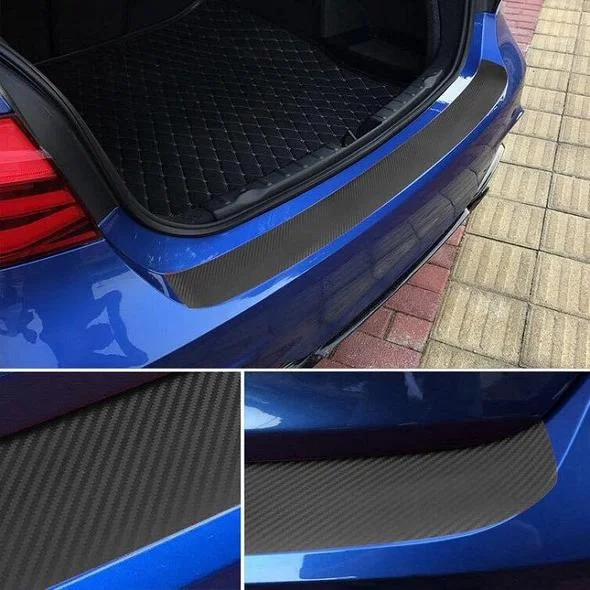 The boot guard will be scratched if you are not careful. The anti-scratch strip of the boot can effectively protect the paint surface of this area, remove heavy objects, and is not afraid of scratches or bumps. It also has beautiful decoration. Effect.
FEATURES:
Universal for fit-This rear bumper protection sticker has a length of 40.9 inches and is suitable for most models.

Durable material- This rear bumper protection strip is made of carbon fiber polyethylene material, durable, wear-resistant, aging-resistant, waterproof, and high-ductility.

Multifunctional use- When carrying luggage, tool boxes, daily necessities and other items, effectively protect the rear bumper from scratches. It can also be used to cover the original scratches and paint-off areas.

3D carbon fiber material, smooth surface, wear resistance and collision resistance.


Bumper decorative stickers can decorate the appearance of the car and make your car look more unique and tasteful.
INSTRUCTIONS:

First wipe the installation location clean
Paste the double-sided tape on the back of the product
Tear off the other side of the double-sided tape
Align the position to install and press
CONTAIN:

Anti-scratch Car Trunk Sticker*1, 

squeegee*1