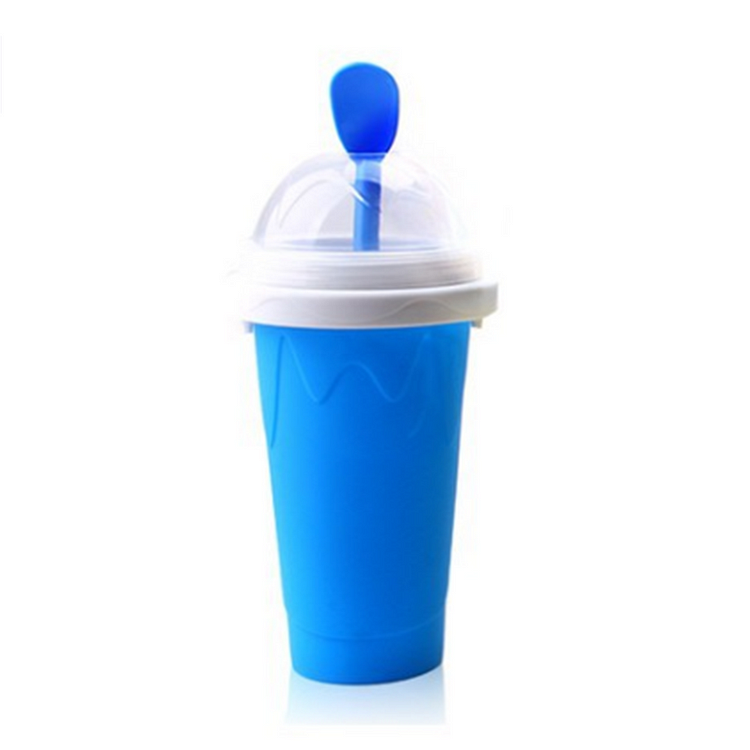 Our Squeeze Cup Slushy Maker is a unique slushy maker which allows you to make delicious slushies in seconds! No ice, no blenders, no mess! So easy to use - all you have to do is put it in the freezer, wait for it to freeze, then add your preferred chilled drink and squeeze! Right before your eyes you will see slushy appear in seconds!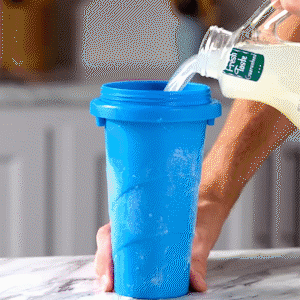 Main Features-
Freeze- take me home and put me straight in the freezer.
Fill- I can make soda slushies, juice slushies or Thick shakes. You choose the drink you want to make into a slushy
Squeeze-those magic Hands of yours are going to turn liquid into a frozen treat
Enjoy-scrape it, slurp it, scoop it, enjoy it

Make a slushy or Slurpee at home

- works with juices, dairy products, dairy substitutes, carbonated drinks, sugar-free drinks, and up to 10% alcohol.
Get Creative-Personalize and perfect creative combinations or keep it simple with fruit juice, sweetened coffee, your favorite brand of soda or chocolate milk. Whatever ingredients you have on hand, you can produce something delicious with the Squeeze Cup Slushy Maker!
Fun For The Whole Family-The Squeeze Cup Slushy Maker is easy-to-use, interactive, colorful and kid-friendly. Free of chemicals that pose a potential health risk. Breakfast, dessert, or a refreshing summertime snack, you'll reach for this convenient gadget again and again.
How to use-
Place your Slushy Maker in the freezer until it's frozen
Pour in your favorite chilled drink.
Put on the lid and squeeze, squeeze, squeeze!
Viola! You now have a delicious frozen treat.
Specifications
Color-Red, Blue, Yellow and Green.

Age Suitability

:3 years +

Product Dimensions

:22.4 x 11.4 x 11.2 cm
Package Includes-
Squeeze Cup Slushy Maker *1 
Lid *1
Spoonstraw * 1