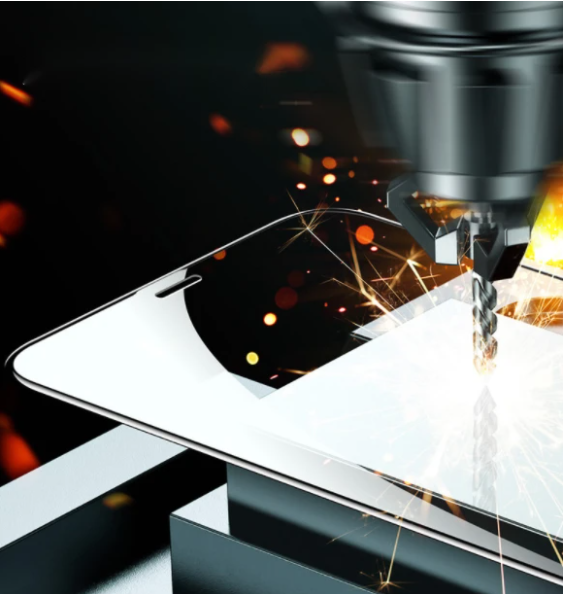 Did you know that the old "New Borderless Movie" is actually a non-full-screen movie? The edges are not covered!
Talk about protection! Talk about explosion-proof and drop-proof! Our all-inclusive diamond airbag membrane prevents drops and vibrations!
Properties:
3D-9H Hardness: 3D round edge glass, which can make your fingers and hands feel comfortable, 9H tempered tempered glass, with scratch and shatter resistance, can protect your screen from scratches and high impact drips.
Anti-fall upgrade: record the fall, increase the fall by 50 times, effectively decompose the impact during the fall, and reduce the bumps and falls
Anti-scratch upgrade: It is difficult to achieve explosion-proof. Tens of thousands of friction points have no traces, no need to worry about daily scratches, the surface is as new
Coverage upgrade: full screen coverage, full screen protection, full upgrade range is not reduced
Visual field upgrade: high resolution, high transparency, highly accurate translucent molecules, clearer visual colors and improved screen realism
Anti-fingerprint upgrade: almost no fingerprints, anti-fingerprints increased by 20 times, high physical efficiency, anti-fouling, deep cleaning, no fingerprints, can be used for a long time like new products
Eye protection upgrade: block harmful blue light, reduce eye fatigue, protect light waves to protect eyes, and stay away from harmful blue light
Process upgrade: the sensing is not blocked, the face can be recognized in a few seconds, it can be opened accurately without damage, and the face can be sensed quickly
Hand feeling upgrade: game-quality hardened film is born for the game hand feeling, the hand feeling is softer, the touch is more sensitive, and the click is more accurate
Customized upgrade: Can not use mobile phone case, both soft and hard, multi-functional mobile phone case does not exceed the phone case, no bubbles
The package contains:
1XLG All-inclusive diamond airbag membrane against falling and vibration