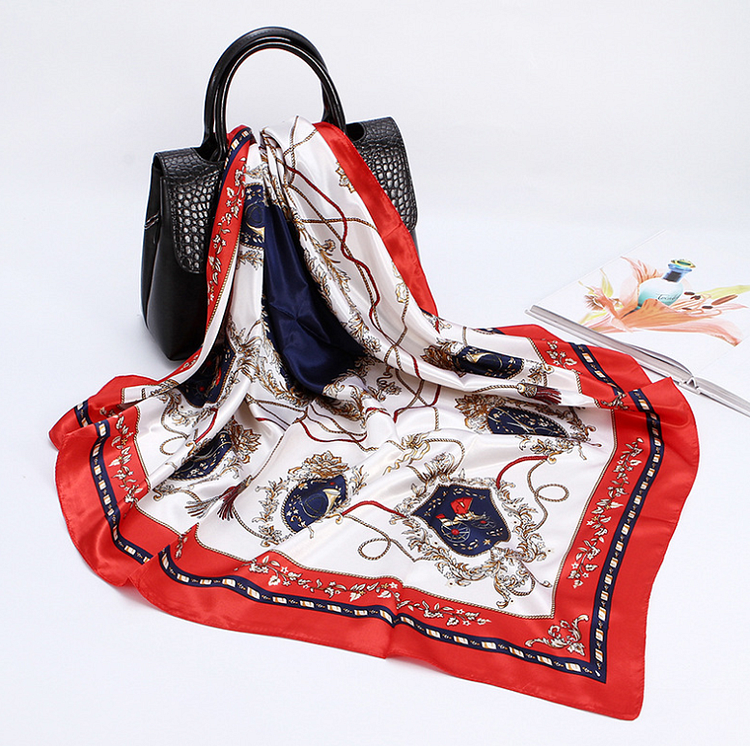 Show your beauty and make you more heroic.
100% polyester
Dimensions: 35 inches x 35 inches / 90 cm x 90 cm
Design: Provide a variety of exquisite designs and meticulously printed patterns (single-sided printing), colorful, exquisite patterns, light, soft, smooth and shiny. Comfortable in contact with skin.
Wearing style: square scarf, elegant headscarf. You can wear it on your neck, head, waist or hair, or you can wear it on a hat or handbag.
Suitable: This scarf can be used all year round, it can protect against sun in summer and keep warm in winter. Suitable for many occasions, parties, weddings, travels, ceremonies and any important events. You can choose exquisite gifts for birthday, anniversary, Christmas, New Year, Valentine's Day, Mother's Day, graduation or other special days.
Washing and maintenance: The best way is to wash by hand only in water below 30℃. Machine washing is not recommended, otherwise the scarf may be damaged. Low-calorie ironing and dry cleaning are acceptable.