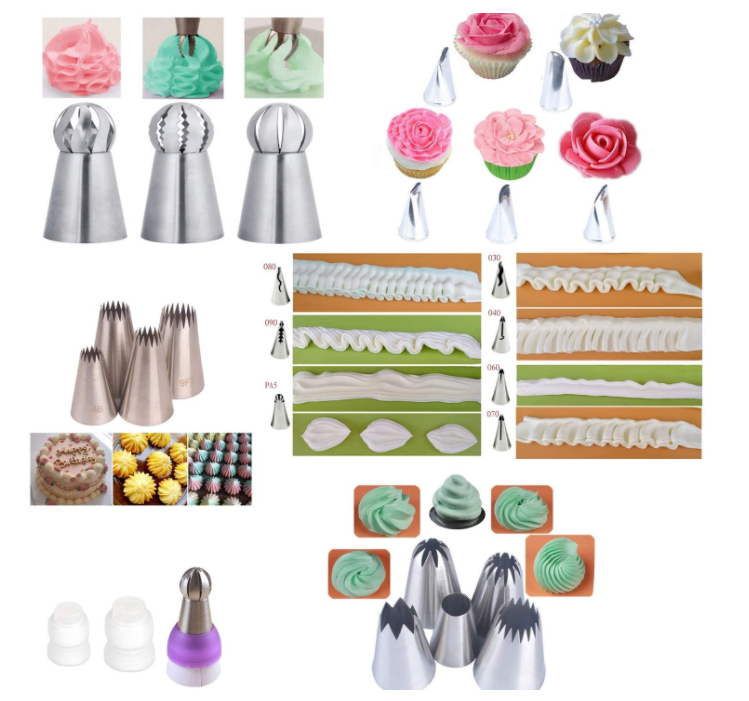 Cake, biscuit and cream baking decoration kit 18 pieces, used for baking DIY products, can make various patterns.

Material: 304 stainless steel

Quantity:

18 pieces, cake decoration items, including 16 decoration nozzles + 1 converter + storage box, baking nozzle-large cake decoration kit.

Easy to use: This cookie decoration kit is easy to use for children and adults.

This decoration kit is designed to help you create decorative masterpieces of various shapes and sizes.

No matter your skill level, no decoration experience is needed!

.

Use these cake tools with icing bags and tricks to decorate cakes easily and fun.

Before and after each use, the nib should be cleaned in warm water to achieve the best results.

This is the birthday, housewarming anniversary, anniversary or mother's day gift you want. This reminder tool ensures that a smile appears on the face of any baking enthusiast.