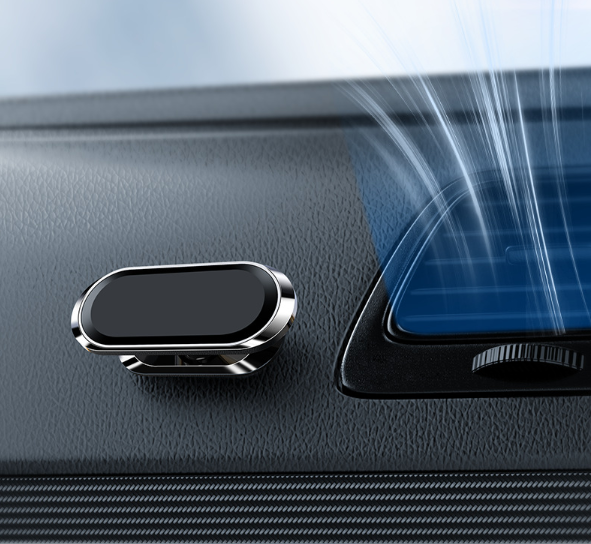 Product Description

Unlike other phone mounts that block your air vent, windshield or cd player – this stick-on dashboard mount doesn't get in the way. It is significantly more user-friendly than any other mount - just stick it on your car's dashboard and you are good to go. It features an eye-catching aluminum alloy body with 8 powerful magnets inside, and strong enough to hold a mini tablet.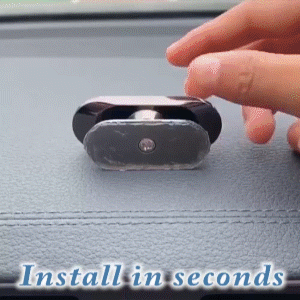 QUICK INSTALL: ​Installation is just a quick peel-and-stick.
BE STYLISH: Created with a fashionable aluminum-alloy body that will compliment vehicle's interior.
USE ANY DEVICE: Included are two circular metal plates and one small metal plate to fit onto any device and hold them secure to the mount.
SPECIFICATIONS
Product length* width* height in mm: 78*22*6
Product weight: 36gm