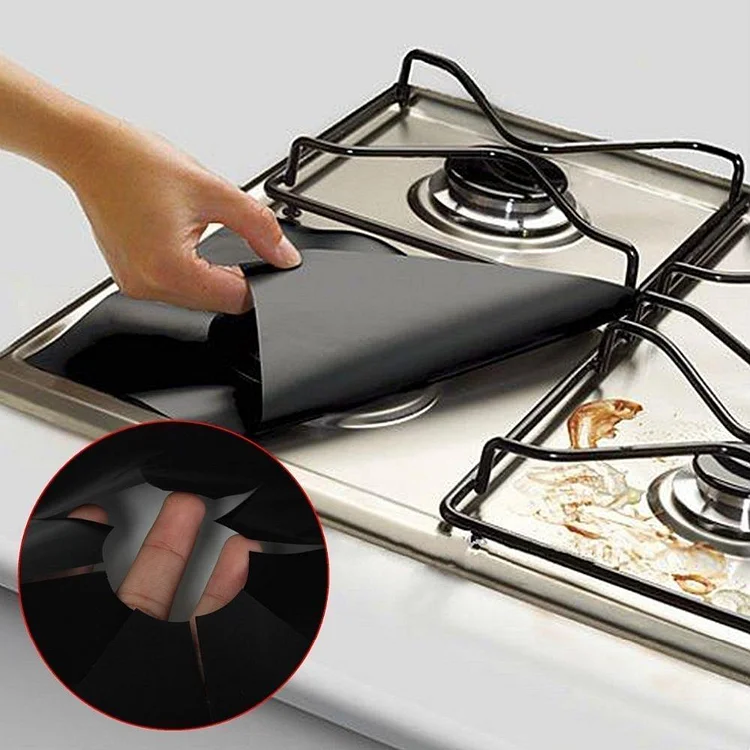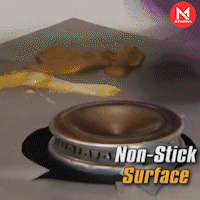 Why get the Kitchen Stove Top?
From cooking to cleaning, these durable, reusable, and heat resistant liners catch messes from sauces, cheese, baked goods, and more. All you need to do is wipe off the leftovers with ease. Whether you're a professional cooking master or a weekend pizza warrior, having the right oven accessories and stove top covers make all the difference.
Our Kitchen Stove Top help reduces cleanup and protects your gas or electric ovens from food runoff.
 Features:
✅ Durable - 100% non-stick gas range liners keep your stove top clean.
✅ FDA Approved & Safe - Simply place our pre-cut stove burner covers on your gas range to keep it clean and protected. The non stick protector Keeps your stove clean at any time. Never scrape or clean the surface of your stove for removing drips, spills or grease.Safety and health. These stovetop covers are made of the safest materials and are 100% Certified BPA & PFOA Free. We don't want any harmful chemicals getting near you or your food.
✅ Reusable & Diswasher safe - Easy to clean and wipe down, your stovetop will look sleek and neat. Throw the protectors in the dishwasher for a deeper cleaning and simply put it back on the gas range.
✅ Top Quality - These gas stove burner covers are made of high quality material that can resist up to 500 degrees Fahrenheit. They are NOT fireproof so it is important to avoid direct contact with fire
✅ Environment friendly- 100% Certified BPA & PFOA Free. This gas range protectors could let the harmful chemicals keep away from your family and could resist up to 500 degrees Fahrenheit. Pay attention to: this stove liner are not 100% fireproof,so you shouldn't let it direct contact with flames.
✅ Can be cut: The hole of stove top covers could be trimmed with scissors to fit your gas stove properly before use.
✅ Package includes: 4 stove covers; 10.6in x 10.6in, thickness 0.2mm.