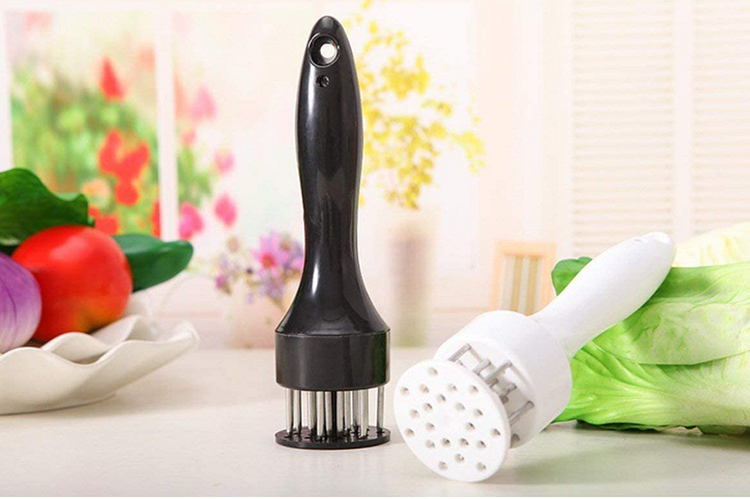 Loose meat needle tool, professional kitchen appliance, meat tenderizer, stainless steel meat tenderizer needle can break down tough meat fibers.
Material: stainless steel + plastic
Properties: The stainless steel needle can break down tough meat fibers. Spring press design, loose meat and tender meat quick and convenient. Accelerate washing and cooking times.
You must have a basic kitchen tool. Do you need to remove blood and meat on the tiles behind the kitchen counter? Get rid of those bats or hammers! Why? Mashing flattens the meat, which destroys muscle fibers and collagen. Make the meat look terrifying and pureed. Please buy a fabric softener now.
Enjoy the fun of cooking - a professional stainless steel meat tenderizer can maintain the shape and appearance of the meat, create tiny passages in the meat, reduce cooking time by up to 40%, and help keep the original taste and aroma.
Suitable for any type of meat. The meat tenderizer has a very sharp steel needle and is therefore particularly suitable for game, pork, beef, veal, poultry and even fibrous meat such as poultry and fish. The compact and lightweight design can be comfortably held in the palm of your hand without theHandgelenksmuskulatur zu beeinträchtigen.
Easy to clean. Use the cleaning brush to clean easily and quickly. After use, simply soak in warm soapy water after a few minutes and then wash off immediately with the help of a brush.