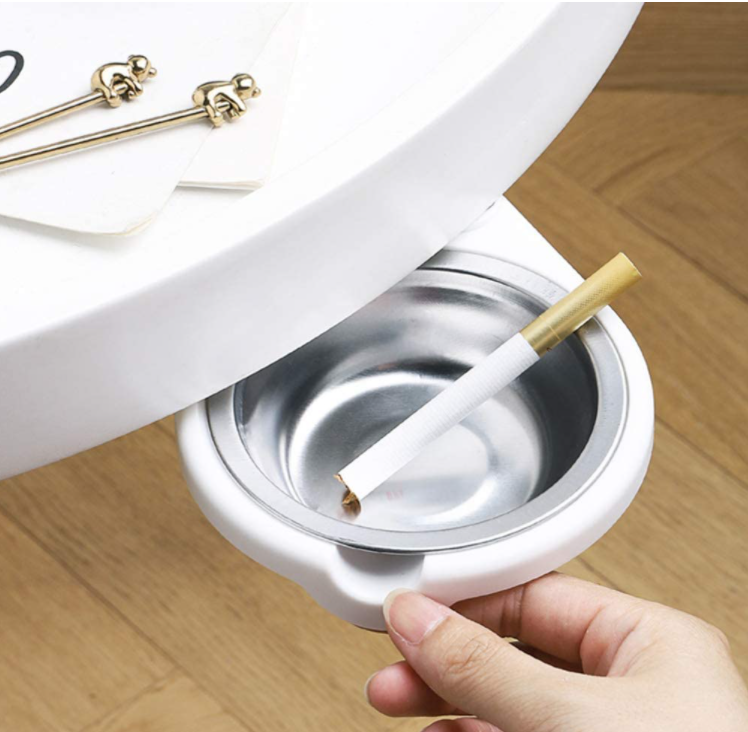 The hidden stainless steel ashtray can hold ash butts and melon seeds. Give yourself a clean and tidy space.
Size 13X10.7X3CM
Material ABS + stainless steel
Color: gray white
The rotating ashtray is easy to pull. The first choice for smoking cigarettes, placed under the table, is not only secret, saves space andprevents odors. It is very useful for collecting soot, you can donate it to your friends and family.
Non-marking shank design, no nails, no marks.
The hidden ashtray is under the table to hide and save space on the table.
Made from selected high quality materials, strong and durable.