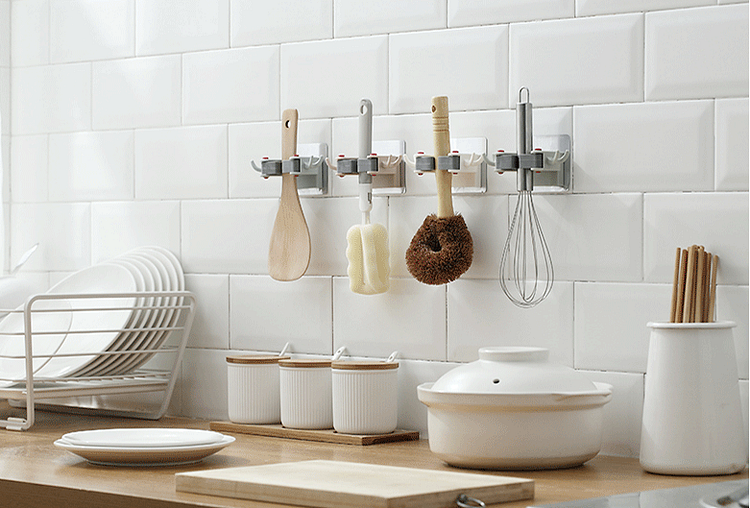 The mop holder is punch-free, UMIKAkitchen non-marking plastic hook, wall-mounted, broom clip, self-adhesive, no drilling required, super non-slip.
bleu



vert



poudre



blanc



〓UMIKAkitchen's multifunctional broom stand with double hooks can help you hang more tools and save space.
〓Multifunctional mop clip, good flexibility, waterproof and moisture-proof, strong bearing capacity (bearing capacity is about 50kg)
〓Facile à installer, pas de perforation, facile à installer et à démonter, pas de trace.Facile à transporter et à placer, facile à ranger.
〓 Le mandrin de serrage en matériau TPR à 300 degrés convient aux balais ou autres outils à moins de 2,56 pouces. Des crochets ont été ajoutés des deux côtés pour accueillir plus d'espace.
〓Matériaux muraux applicables, carreaux de céramique lisses, surface en verre, verre dépoli, panneau de bois, marbre lisse, métal lisse, etc.