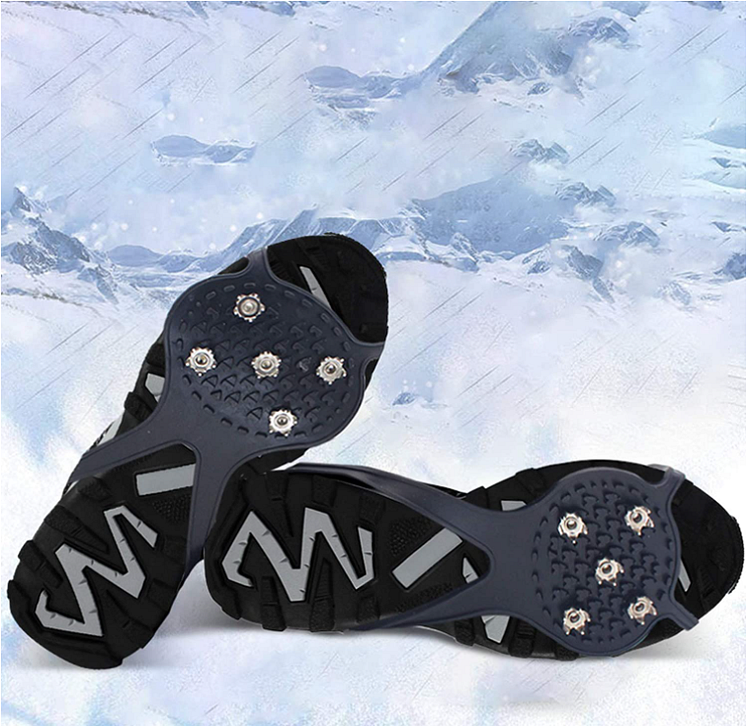 Non-slip 5-tooth crampons with metal nails, mountaineering/rock climbing/hiking shoes, non-slip shoe covers, outdoor sports accessories.


◆[Slip-resistant and wear-resistant]-The studs are designed with five-tooth crampons made of stainless steel, which are more wear-resistant and durable, making it easier to walk on ice and snow.

◆[Quick Fastening]-Shoe covers are suitable for various styles of shoes, fastened firmly and not loose.
◆ [Durable material]-Thick rubber material, strong flexibility, ensuring elasticity and better strength.
◆[Widely used]-suitable for men and women of all ages. It is suitable for walking on slippery roads with snow, ice and mud.
◆【Service】-We are a sincere seller, if you have any questions or problems, please feel free to contact us. We are happy to serve you.
Material: PET+steel claw
Size: All sizes, 34-45 sizes can be worn
Packing: 1X5-tooth crampons non-slip shoe cover gourd-shaped snow non-slip shoe cover