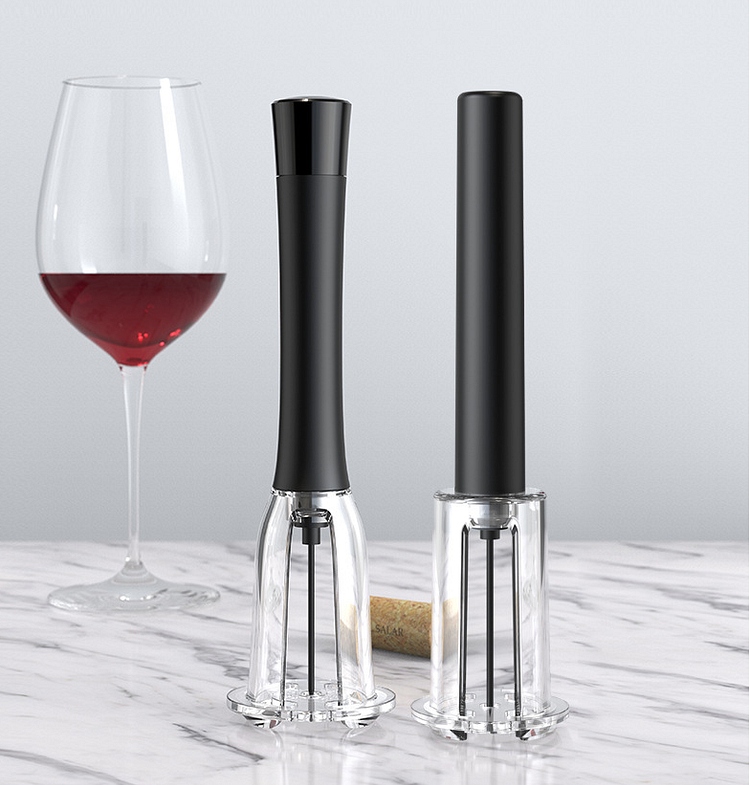 It is a surprisingly simple corkscrew gas, perfect for wine lovers.
The new air pump corkscrew is a simple, easy and fast way to open a bottle of wine without the hassle of pulling and twisting, just slide the needle in and draw a few times, and then withdraw the cork. Eliminate cork damage.
The most effective and convenient way to open a wine bottle. There is no pulling, twisting or breaking of cork blocks. Compatible with all types and sizes of wine bottles. There is no oil fume, and no gas is needed, the air pump can work normally
Efficient gas pump wine corkscrew, insert the corkscrew needle into the wine cork, pump 5-10 times, and easily take out the cork. Easy to use, no need to pull,
The air pin of the bottle opener is stainless steel and covered with food grade material to provide corrosion resistance. The wireless and lightweight design of the corkscrew is easy to carry (different from the corkscrew used for wireless battery operation)
Very suitable for bar, cafe, restaurant or family use. The smooth surface makes it very easy to clean. Great gift ideas for wine lovers.