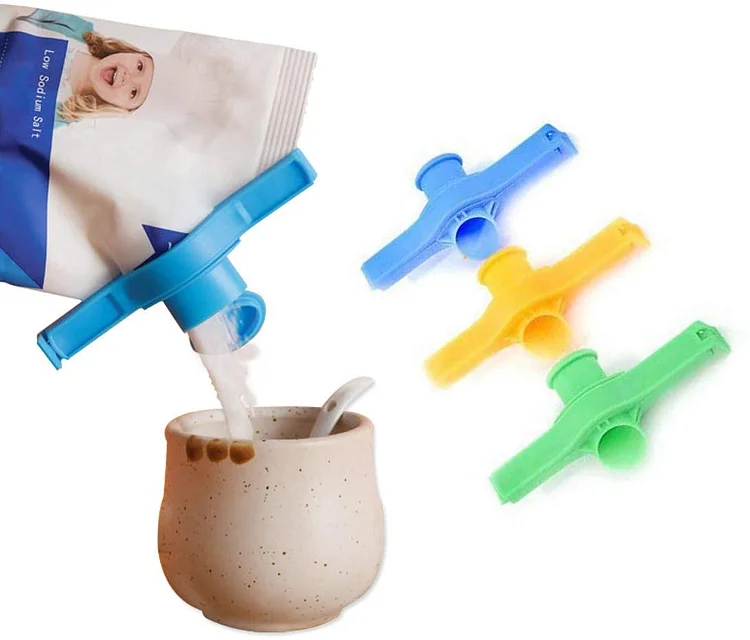 Bag clip pour food sealed storage sealed sealing machine clip cover fresh-keeping clip multifunctional airtight clip, used for office sealing coffee bag food kitchen snack tool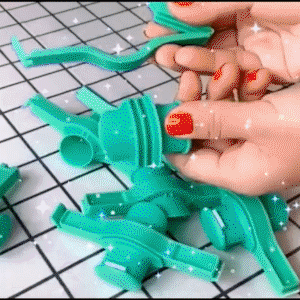 [Wide application] Food tongs can be used in the kitchen, living room, office, dormitory, and even on the go. It is very suitable for sealing and storing French fries, snacks, candies, frozen vegetables, etc. For many people who want to make food, this is a great gift idea to make sealing and pouring easier.
[Air tightness and water tightness] The double buckle groove securely locks the opening of the bag; prevents external water and gas from entering, and protects the contents of the bag from contamination.
[Water outlet] Large-caliber water outlet, sealable water outlet cover; easy to use, can be used for most foods, snacks, seasonings, etc.
[Easy to use] Embedded design, easy to open and close, durable and reusable. Perfect sealing clip for food and snack bags
[High quality] The bag-type sealing clip is made of sturdy, high-quality PP, durable, environmentally friendly and healthy. Can be used for a long time. The edge of the plastic clip is smooth, so it will not jam or tear on the plastic bag.
Features:

The portable sealing clip is designed with a buckle to seal and maintain the freshness of the food to avoid spillage. It is also designed with a nozzle to easily pour the contents when needed. Therefore, stop looking for other storage bags or cans that can be used to pour French fries and just seal them with these awesome clips.
Colour:

Green, Yellow, Blue (random colors)
Note:

Due to manual measurement, please allow slight measurement deviation.
Due to the difference in display and lighting effects, the actual color of the product may be slightly different from the color shown on the picture.