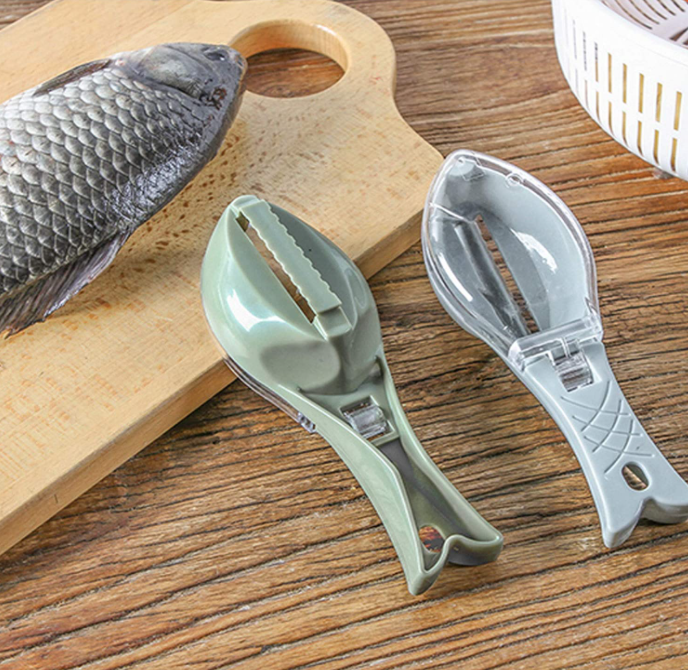 The scale scraper will not hurt your hands while scraping the scales, making household kitchen utensils everyday life easier.

Colour:

blue
green
This fish scale scraper is made of all plastics and can easily scrape off the fish scales without hurting your hands.
Our products can open the lid, the scale is easy to clean, safe and hygienic, and easy to clean.
On the top of the fish scale scraper there is a foldable fish scale box, which can prevent the fish scales from splashing out while scraping the fish scales and saves the cleaning of the kitchen.
There is a small hole at the end of the product that can be hung and stored for easy searching.
The product is small, about 6.3 inches, light and easy to clean.