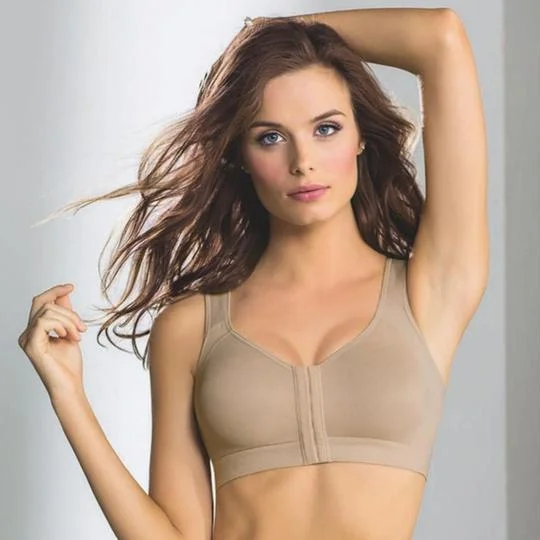 Description:
Made with silky-smooth fabric, it is designed to be the ultimate, super-comfortable bra. Once you wear Miracle Zip Comfort Bra you'll soon understand what wearing a bra that has your comfort at its heart, really feels like!
Choosing a bra that feels great isn't as easy as it sounds. The idea that a piece of underwear meant to hold, lift and support one of the most sensitive, but visible, parts of your body should sacrifice comfort for fashion seems ridiculous- but it happens all the time! Thin straps look elegant but they often mean a poor-fitting bra and can dig into your shoulders.
With extra-wide straps that gently spread the supportive weight so you never get those sore shoulders!It is front-fastening, long clasp means you can easily see what you're doing and the length means it's extra-secure and won't sit, like a hard lump, against your spine! No more back bulges and no more fumbling!
Comes with removable pad inserts so you can adjust the cup size to suit your mood, and the smooth profile means that it's hardly visible beneath clothing so you don't have to give up on looking sensational either!
We're all familiar with the damage bad posture can cause, slowly beginning to limit movement and cause pain. A good posture keeps you looking healthy, feeling healthy and eliminates the risk of pain, lethargy, nerve damage and other complications as you grow old.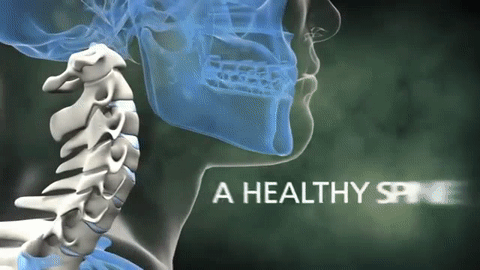 With X-Reinforcement for posture correction & elegant back support, while the 3-position adjustable wide under-bust control band will help you customise the bra's fit to your unique body shape.
This bra gives you unmatched comfort, while the orthopedic technology will vastly reduce the risk of pain, lethargy, and nerve damage as you age. 
"This bra is INCREDIBLE. I was sick of being a slouch, i work at a desk so spend far too much time with a bad posture. improving my posture made me look instantly healthier, more confident and even made my bust look bigger too!"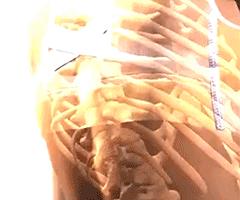 FEATURES:
☑️
IMPROVE POSTURE –
Our posture brace works by training your muscles and spine to return to their natural alignment.
☑️
REDUCE BACK PAIN –
Bad posture left unchecked can cause pain, lethargy, and even lead to nerve damage. 
☑️
MAXIMUM COMFORT –
Our durable and comfortable design allows effective assistance while being comfortable to wear. The cushioned straps pull your shoulders back while padded cups mean you won't even know it's on!
☑️
INVISIBLE –
Our back brace fits seamlessly under your clothes, giving no indication of the extra help!
☑️THE PERFECT FIT -
Adjustable hook and front eye closure for an astonishingly
accurate fit, no matter your shape. 

☑️
With viscose from Bamboo
☑️
Easy front closure
☑️
Comfort stretch 2-ply cups
☑️
Machine washable
☑️
Wireless support
☑️
Removable pads included
SPECIFICATIONS:
MATERIAL: SPANDEX + NYLON
COLOR: SKIN, BLACK, WHITE.