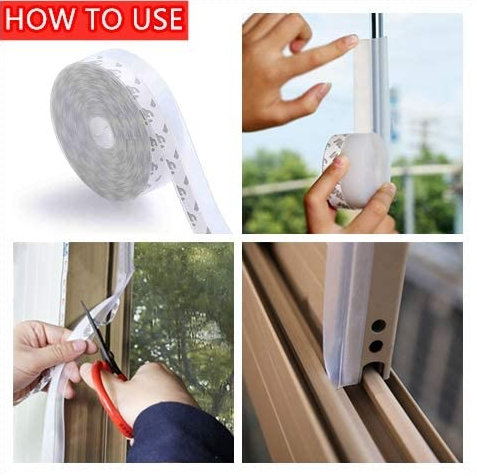 Silicone sealing strip, bottom sealing strip for doors and windows, used for door and window sealant, anti-collision, can help your house keep away from wind, dust, noise, water, insects, etc.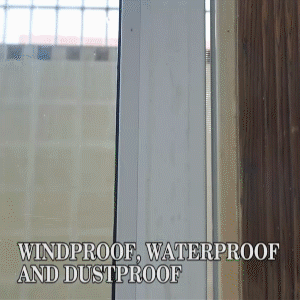 5M Silicone Sealing Strip ◆Compared with most similar products of 3.2 feet (1 meter), the length of this silicone windshield is 16 feet (5 meters), which is enough for your use. You can use the silicone sealing strip for a long time instead of buying it frequently. At the same time, you will be happier and more assured to use!
Multiple functions ◆This weatherproof silicone rubber can help keep your house away from wind, dust, noise, water, insects, etc. In addition, silicone rubber sealing strips can also be used as buffer tapes and installed on glass doors and windows. Reduce damage caused by collisions. This silicone sealing strip has good anti-collision properties. Therefore, it is beneficial to protect sliding doors, glass doors, door bottoms, aluminum windows, and furniture.
Flexible and durable ◆Made of silicone material, non-toxic and environmentally friendly, lightweight and durable, suitable for family use. In addition, weatherproof silicone rubber is super flexible. It is not easily damaged by sunlight or rain. You can use it with confidence.
Quick and easy installation ◆The installation only takes two minutes. Please wipe the dust before use. After cutting the silicone weather strip, you need to match the required length with the surface of the door or window, and tear the protective paper to a proper clean position. When the room temperature is low, it is best to use a hair dryer to dry the adhesive of the sealing strip.
Strong adhesion ◆Strong adhesion silicone sealing strip has strong adhesion, firm adhesion, and can work for a long time. It can be glued to the phone without falling off. Rain will not affect its viscosity. Silicone sealing strip can work in humid places. It can be used in extreme weather without damage.
Specification

1X25MM(5M)
1X35MM(5M)
1X45MM(5M)
Package

1XWeatherproof door and window sealing strip (5M)